Gamme Easy Pouss
Regular price
74,70€
Sale price
59,90€
Unit price
per
Sale
Sold out
Pack of 3 Hair Vitamins for the beauty of your hair from the inside. Our Hair Vitamins are a concentrate of Biotin, Vitamin C, Zinc and Folic Acid. These are food supplements in the form of little jelly teddy bears, delicious orange flavor. You just need to take one teddy in the morning and another in the evening. After a month you will already see a positive difference in your hair. The ideal is a treatment for 3 months to have a more lasting effect over time.

SHANDRANI x EASY POUSS invite you to discover HAIR VITAMINS , delicious gummies for sublime hair . French brand, vegan, without artificial coloring and not tested on animals, this food supplement is a highly concentrated nutri-cosmetic.

These gummies are an original, playful, irresistible and delicious medium. They are flavored with natural orange flavor flavors that you will love to taste.

Based on plants, minerals, and vitamins for the strength and growth of your hair, it activates a combination of vitamins from the root to the tip of the hair to nourish the hair fiber and make it less prone to external aggressions ( sun, cold, pollution…)
It gives your hair a real "boost" each delicious gummie is full of vitamins and minerals in an ideal formula to strengthen and stimulate growth:

– Biotin (vit B8) is an essential element to treat your scalp and promote growth .
– Vitamin A: helps to beautify the hair
– Vitamin C: strengthens growth
– Vitamin E: prevents external aggressions
– Vitamin B6: helps prevent hair loss promote growth

– Vitamin B9: folic acid which stimulates the hair follicle

– Vitamin B12: acts on shine

– Zinc: powerful antioxidant that contributes to hair growth



Our gummies are suitable for all hair types. The results are optimized with a treatment of 3 boxes for 3 months

To be taken at any time of the day, their taste is as sweet as a candy. It's simple, non-binding and enjoyable.
Further information

C'est la formule idéale pour fortifier et stimuler la pousse :
– Biotine (B8) est un élément essentiel traiter votre cuir chevelu et favoriser la pousse.
– Vitamine A : permet d'embellir le cheveu
– Vitamine C : renforce la pousse
– Vitamine E : prévient des agressions extérieures
– Vitamine B6 : permet d'éviter la chute de favoriser la pousse
– Vitamine B9 : acide folique qui stimule le follicule pileux
– Vitamine B12 : agit sur la brillance
– Zinc : puissant anti-oxydant qui contribue à la pousse des cheveux
Ingrédients

Sugar, glucose syrup, water, pectin, sodium citrate, citric acid, flavors and dyes,glazing agent carnauba wax, Vitamin B8 Biotin, Zn Cynk, Vitamin B12 methylcobalamin, Vitamin E, alpha-tocopherol
Conseils d'utilisation

Mangez simplement 2 gummies par jour, un le matin et le second le soir. C'est simple et agréable.
View full details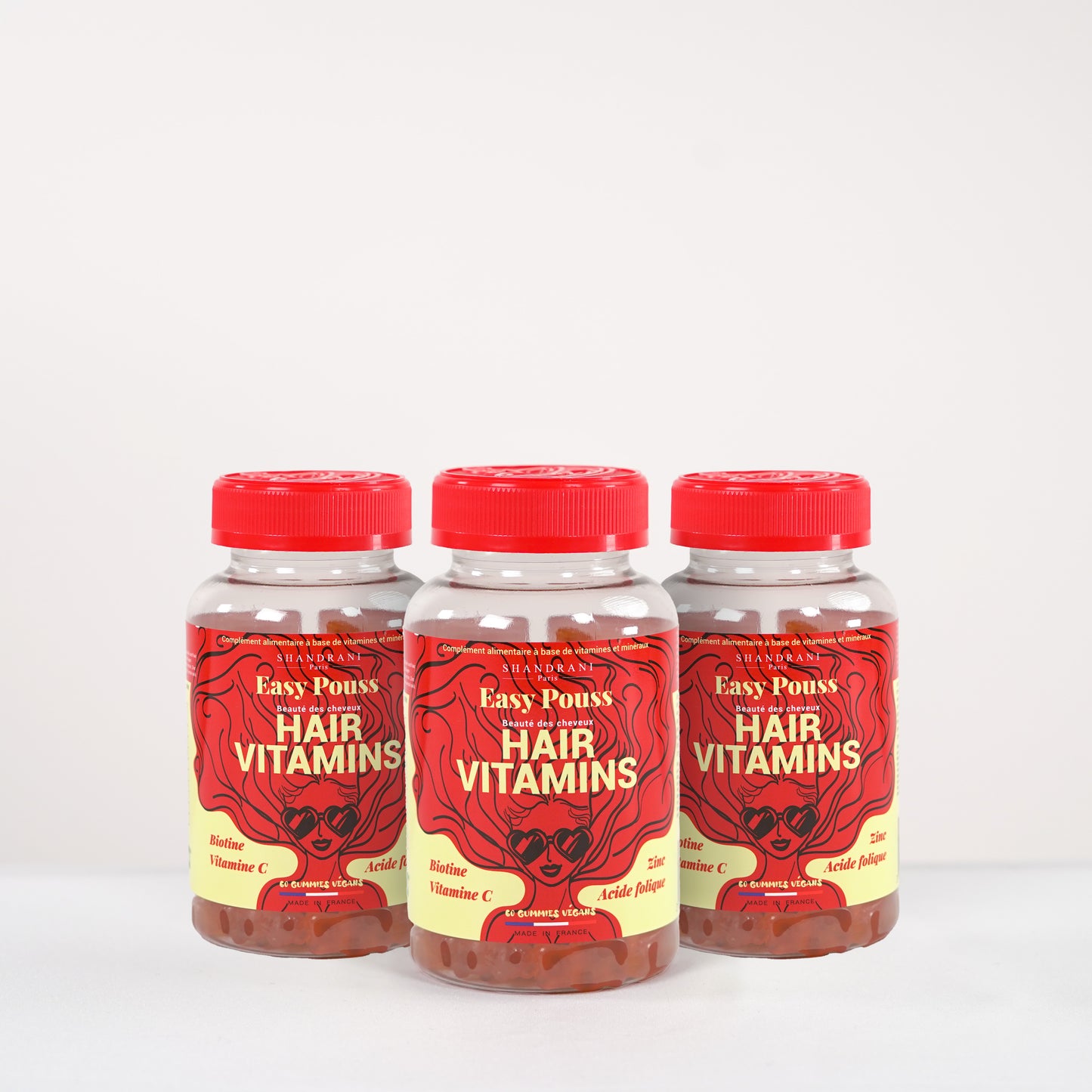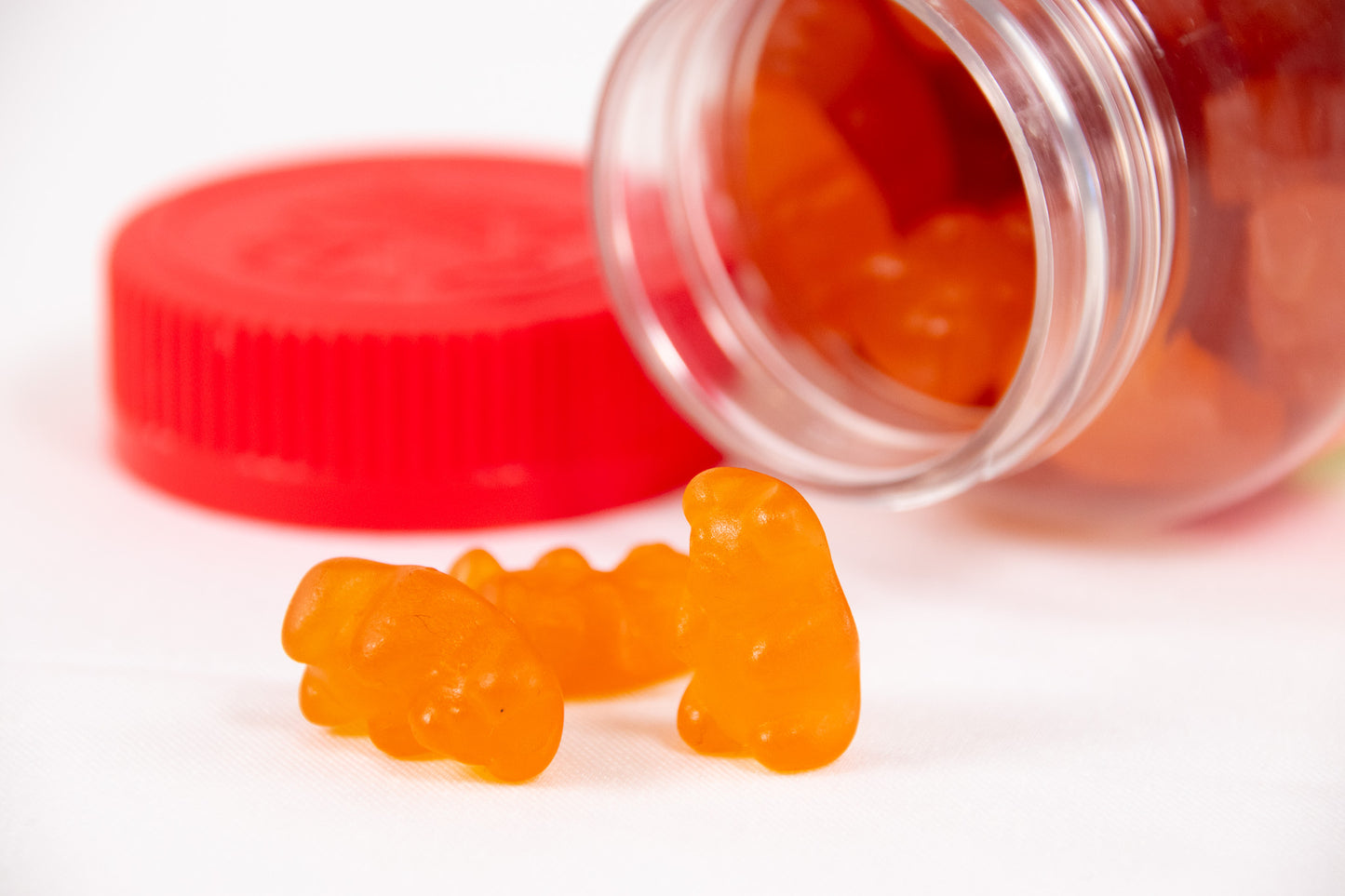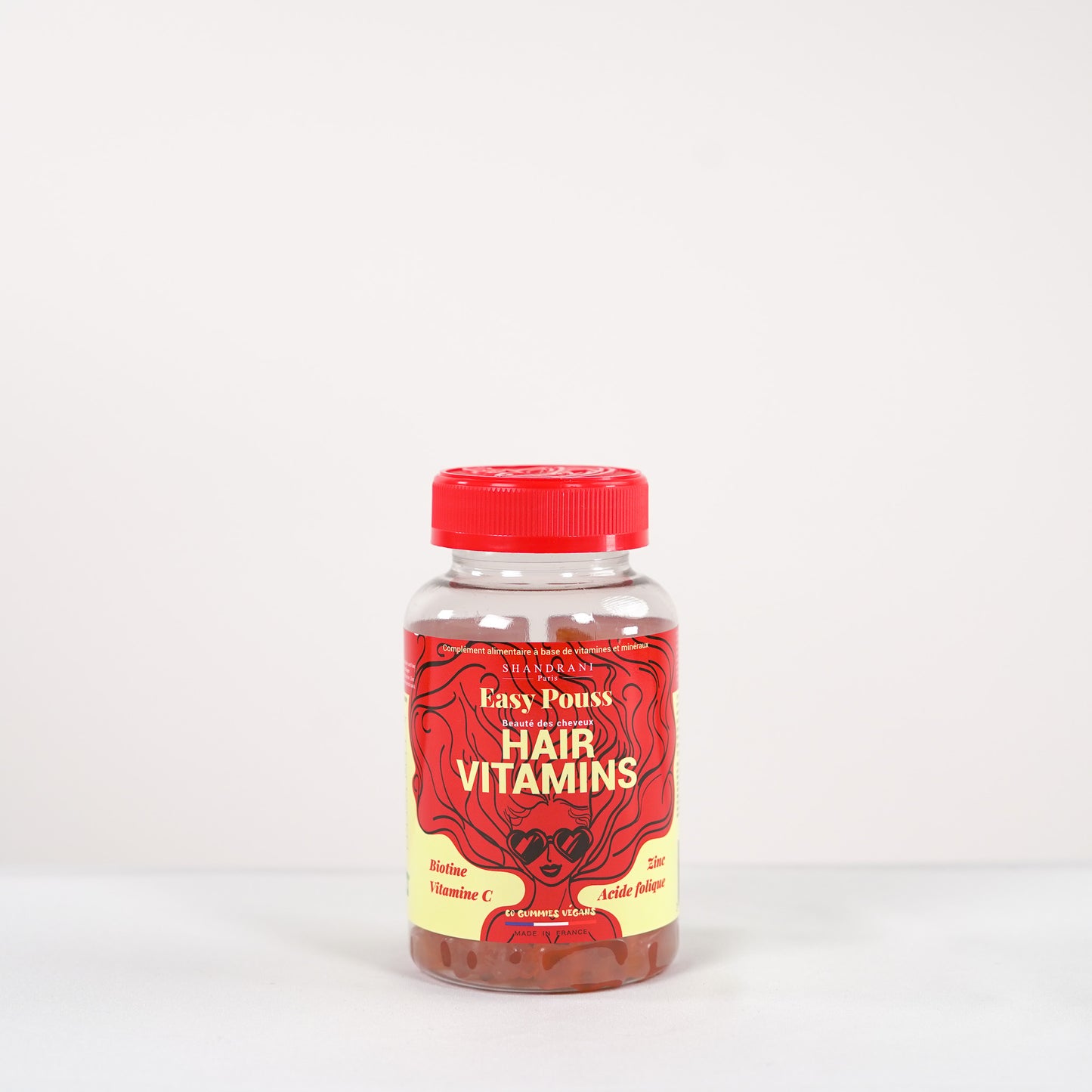 Nous vous conseillons également
Vous avez des questions ?
We have answers
Are your products natural?

We are proud to combine the cleanest and most sought-after organic raw materials with healthy and non-aggressive chemistry in order to offer you natural AND effective products. Find their composition on each of their pages, in the "ingredients" section.
What is Authentic Cosmetics?

This is our guarantee of quality in 3 steps . To offer you even better than made in France by being the only laboratory in France dedicated to anti- hair loss and regrowth for textured hair . Then to be able to offer 100% homemade products, a perfect symbiosis of nature and science . Finally, be a company on a human scale and beneficial.
What is your delivery time?

It takes 24 to 48 hours for the shipment of your order and then generally 3 to 4 days for delivery.
How to track my order ?

Once your order has been dispatched, you will receive an email allowing you to follow the progress of your delivery.
Paiement sécurisé

Visa, Mastercard, Amex, Paypal et (dont 4x sans frais)

Livraison offerte

Dès 75€ d'achat (France Métropolitaine)

Livraison rapide

Partout en France et en Europe